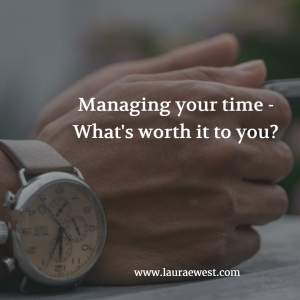 Very few of us have a lot of time on our hands.  Most of us are running from one thing to another.  Time gets away from us so quickly.
If this sounds like you, some good news this week: while Mercury & Mars retrogrades are slowing things down, maybe they are helping us get a grip on the valuable commodity of time.
This week card, The Queen of Diamonds gives us plenty of time and the confidence to manage what we value and consider worth spending time and attention on. You may find that not being attached to the outcome of circumstances gives you the freedom to be happy with what you do get to experience rather than what didn't come your way or didn't work out.
Trust in the Universe to show you when something is worth the time and energy and when a circumstance or situation is hollow or not resonating.  Finding balance and joy with experiences, means that there is an energy exchange that feels right and no one is getting less out of it than the other.
Want more?  Here are some day to day predictions for the week.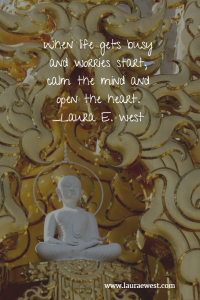 May 7 – 2 of Clubs: Look at creative endeavors and how they can be expanded.  Do some research, try something new or spend some time in nature to be inspired.
May 8- Ace of Spades:  Small worries, upsets or bad news.   Don't let the little things get you down.  Don't sweat the small stuff.  Life doesn't stop because we do.
May 9 –9 of Hearts: Wishes do come true – so be careful what you wish for, you just might get it. And – sometimes we don't dream big enough.  Go for it – what do you really want?
May 10– 4 of Diamonds: Today may be one of those days when you don't get what you want or it might even feel like rejection. It's not about you.   It just could be the wrong situation.  Something better is coming up, just wait and see.
May 11– Jack of Hearts: Play. Have fun.  Socialize.  Celebrate life.  What would happen if we simply enjoyed being alive for one day trusting that every moment is perfect.
May 12 – 6 of Diamonds: Sharing what you know and helping others is a great way to lose the blues and feel better. You may also be inspired by others as well through the simple act of conversation, sharing a meal or kindness.
May 13 – Friday the 13th!  6 of Spades: Luck is on your side.  Moving on from a situation or a relationship can be bitter sweet, but in the long run it usually is the best thing to do.
My Cards of Fortune reflections are based on Ernst Wilhelm's video classes at  https://cardsoftruth.com/.  If you are interested in learning about the birth card system, his video classes are educational as well as entertaining.   
Sign up for my newsletter!  Yes!  I want good fortune now!
For more information on how you can get your own Card of Fortune reading, or to book a party or event contact me at laura@lauraewest.com or call 214-334-0769.
Laura E. West is a professional fortune-teller in Dallas, TX. She provides intuitive entertainment including palmistry, tarot card, tea leaf and lipsology (lipstick print) readings.  Between reading at parties and events and training for marathons, she is always on the run!  Catch up with her every third Saturday at Viva's Lounge and the Cirque du Burlesque show!
Please follow and like us: