For more information or to book Lip Prints by Laura:  laura@lauraewest.com or 214-334-0769
Get a free quote for a party or event!
I am a one of 8 Lipsologists (Lip Print reader) in the world!  I had  been reading lipstick prints for years, but I didn't become a Lipsologist until I studied with Jilly Eddy, the creator and author of "Lipsology, the Art and Science of Reading Lip Prints" (www.lipsology.com).  Once I read her book, I knew that I wanted to study with her and become a certified Lipsologist – so I did!  In October 2015 I completed my training with Jilly and met her for a celebration lunch in Tacoma, Washington!  Now I have my own Lipsology business Lips Prints by Laura in Dallas, Texas.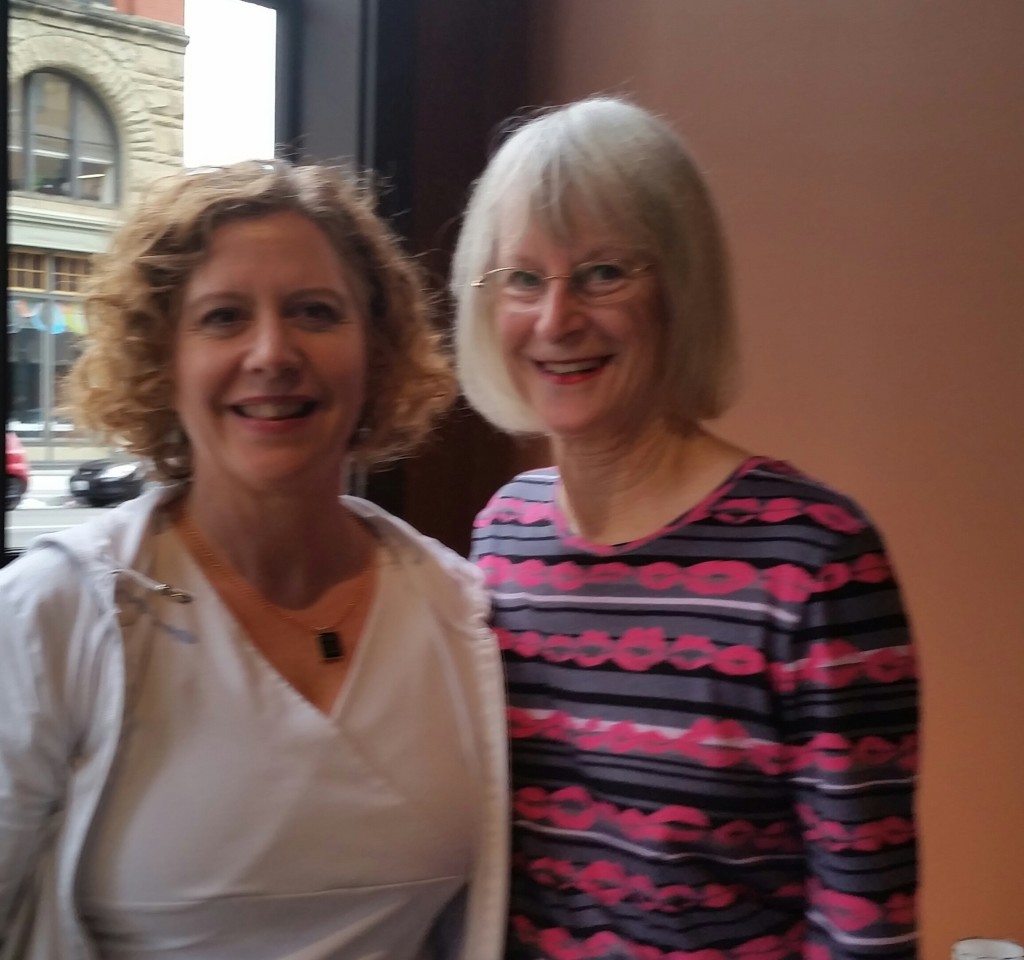 Lipsology or lip print reading is entertaining and fun for all ages.
It is also offers the person being read pertinent information about themselves at the time of the reading.  No two lip prints are a like and a person's lip prints will change each time they make a prints.
How does it work?
You simply put on a fresh coat of lipstick, kiss a card three or more times and number the order of their prints.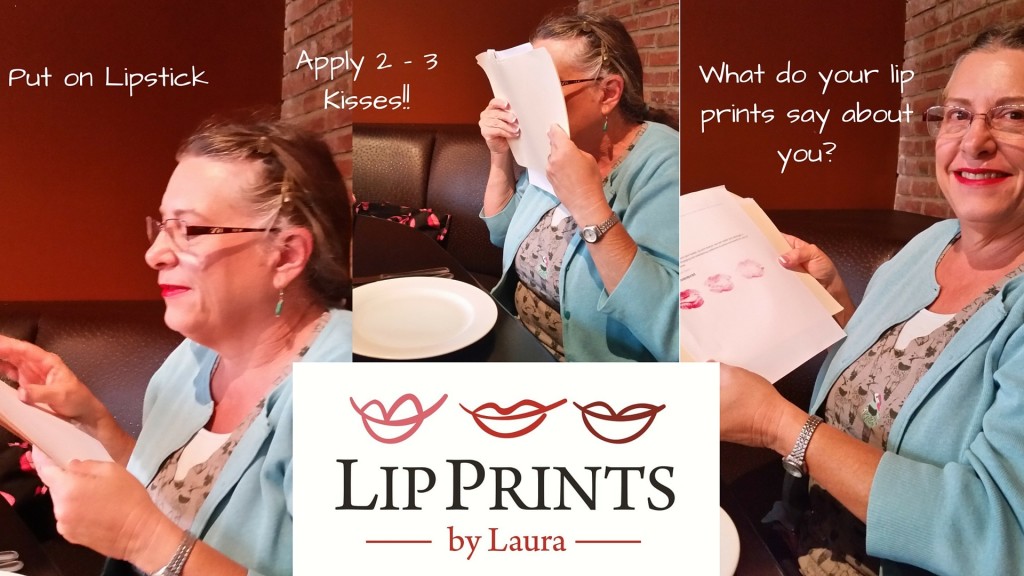 As a Lipsologist, I analyze the size, shape, color saturation (or lack of), spacing and placement of the print on the paper. Small lines in the interior of the lip print and other special markings are also noted.  All of these add up to special and often helpful messages that the person's lips want to convey to them.  I am just the messenger and interpreter.
Lip Prints by Laura may be done anywhere and for any occasion!  I bring all of the supplies including the table set up, lipsticks, mirrors and personalized Kiss cards.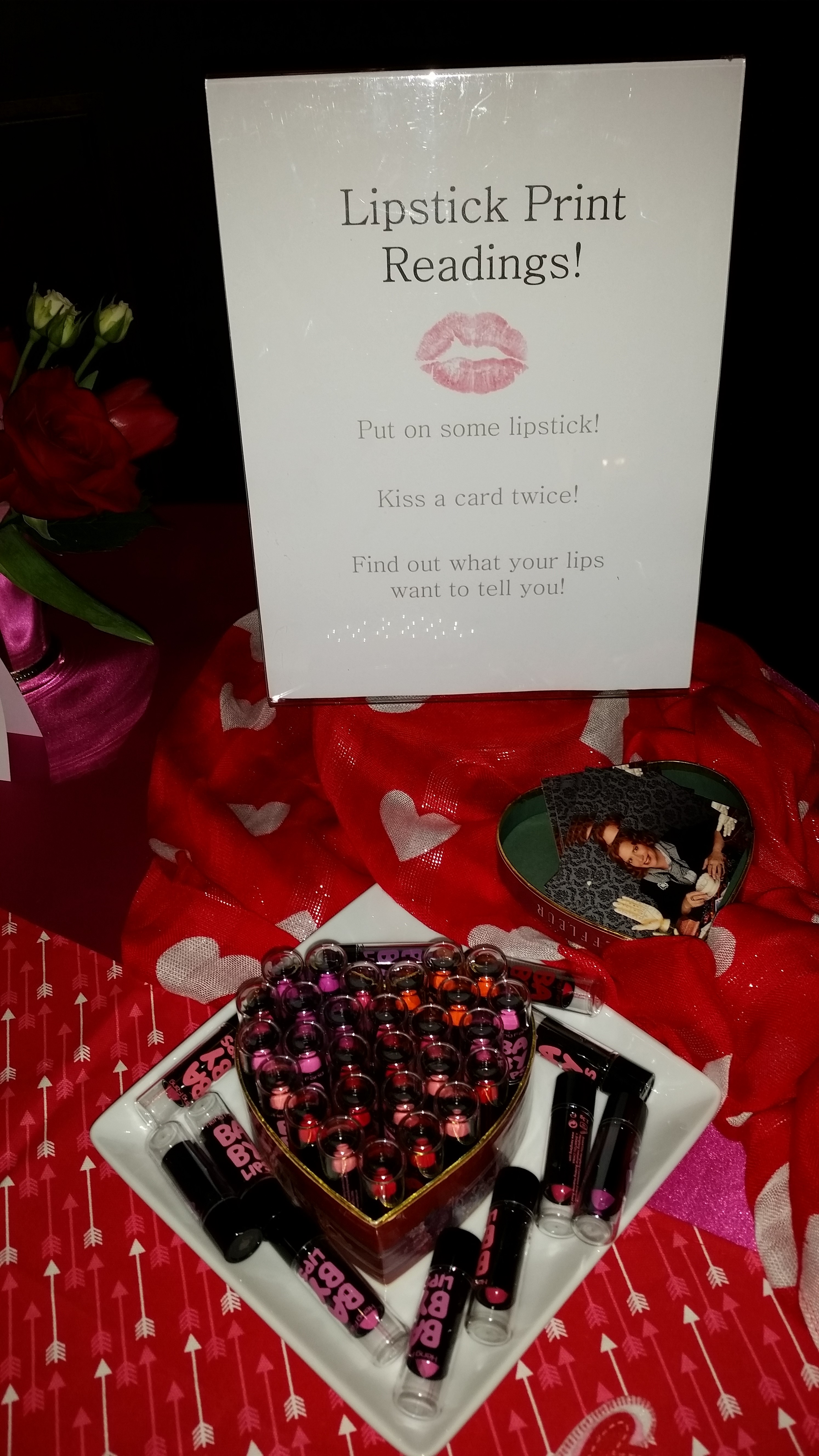 Lip Prints by Laura is perfect for:
Bridal showers
Anniversary parties
Wedding receptions
Client appreciation events
Valentines Day
Girls Night Out
Charity fund raisers
Birthday parties
Sweet Sixteen
Graduation and Prom season
For more information or to book Lip Prints by Laura:  laura@lauraewest.com or 214-334-0769