‎What my clients are saying…
I am still amazed by my reading from the ISES/STEP networker on Tuesday! Laura was a true professional! Crystal.W, February 25, 2016
The best party investment!  Laura West did an outstanding job at our holiday Christmas party in our home for 75 people. She was the hit of the party. There was a line to get fortunes or cards read. Everyone raved about how right on she was with comments. I highly recommend her for your next party   – Susan B., Lewisville, TX, Dec. 2014
Laura helped us at our conference booth and did a wonderful job engaging the participants at the show. She was non-stop for 2 hours reading palms. You can tell how much she enjoys her work and is really good at it. Highly recommend! – Kate S. Nov. 2014
Laura was the hit of the party!  She is energetic and cheerful, as well as professional.  She put a lot of effort into making sure that the honoree felt special.  You should definitely call her before considering anyone else.- Susan, Dallas, TX Oct. 2014
Laura was amazing! All the guests loved her, I will definitely hire her again! Loved her costume and table decoration, Laura made our party fun and successful!
– Rania S Sept. 2014
Laura-I hope you know how much we appreciate you! Thank you for being a great asset to our entertainment team! – Paul Brooks, V.P.,B3 Entertainment Productions
Hi Paul!  I just wanted to say THANK YOU for sending out fortune teller Laura to Fort Worth for my niece's high school graduation party. She was a big hit! She was the first thing the kids gravitated to, her demeanor was so friendly and approachable and fortunes positive and fun. We really didn't know what to expect but she was EXACTLY what we were looking for! She arrived early, was set up and ready before the kids arrived and added an entertaining element to the party that elevated it above just a boring dinner. Thank you!!! I'll be recommending your company and Laura to my friends! – Michelle W.
Thanks so much for your help last night.  Everyone enjoyed it so much, especially my son in law who started his own business about 6 months ago.  He had just returned from a meeting with a group that will be a big advantage to his young company.  My granddaughter thought it was amazing that you said something about Delta as she is hoping to pledge Tri Delt at OU. Again, many thanks ……..  you were a big hit! –J. Metts, Experience Dallas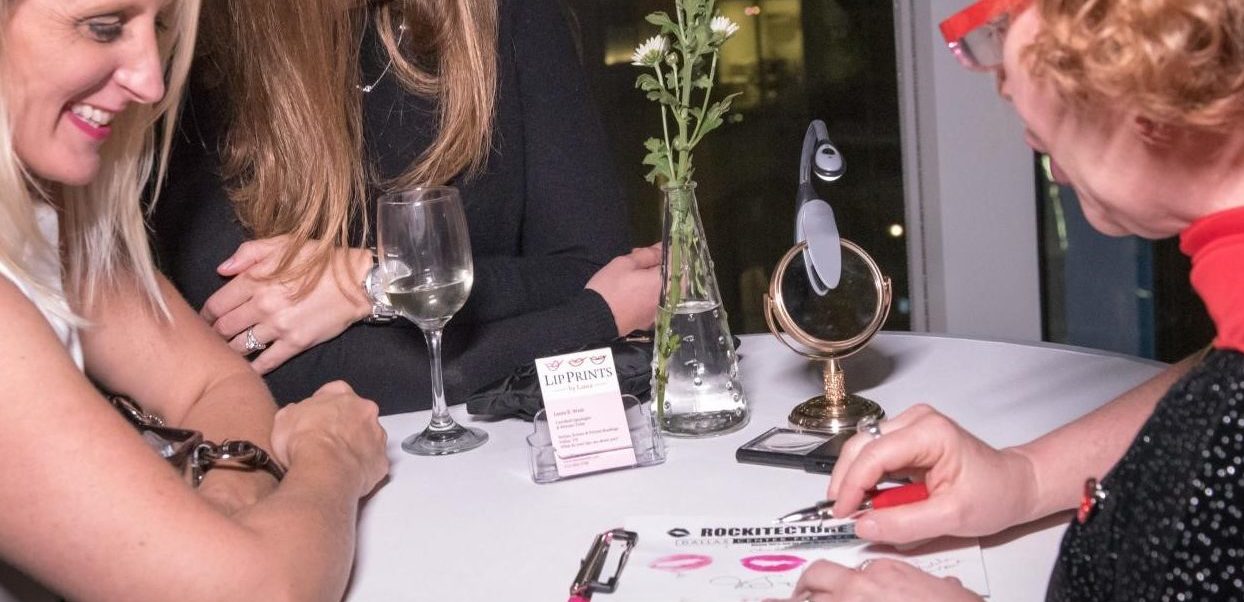 Thank you for being so dependable!  Ha…glad it was a good event! –B. Piedmont, Incredible Productions
Thanks, Laura, for making IP look good! – C. Wright, Incredible Productions
All of our guests loved Laura and we were very happy with her service!! – Sherry
I hear you were such a big hit that they went into overtime! – B. Andrews, Ashley Taylor Agency
It was great having you there! Everyone really enjoyed it and I hope we can do business in the future. If you need referrals or anything let me know.  –  K. Hoang, Cri8, Interior Fashion Show
To book Laura E. West for a party, event or private reading  email: laura@lauraewest.com or call 214-334-0769