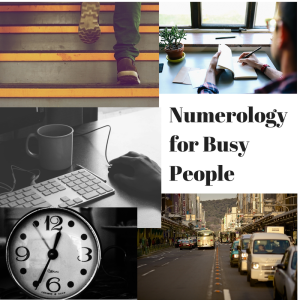 I hope you had a restful and relaxing weekend.  This week is going to go by in a flash!  Get ready for being busy and productive. It will be important to be organized to stay one step ahead of the game (and keep yourself from getting flustered).  Good luck with that!
Numerology # 8 Day: Success in business and finances.
Jan 26.  Work on business plans, take business meetings.  Good day for sales and marketing.
Numerology # 9 Day: Let your little light shine! 
Jan 27.  Advertise your work today and get notice from the public.
Numerology # 1 Day: Brainstorm ideas and starting something new!
Jan 28.   A good day to step out and promote yourself or share something that you want people yo get excited about! 
Numerology # 2 Day: Listen more and talk less.  Choose your words wisely.
Jan 29.  Today be diplomatic, yield to cooperation, and/or go with the flow. 
Numerology # 3 Day:  Express yourself and have fun! 
Jan 30.  Use time today to network and be social.
Numerology # 4 Day: Watch where your money is going!!! 
Jan 31.   Organize and streamline things in your life today!  Concentration levels will be good too!
The predictions for the days listed above are what generally will affect all of us to a certain degree simply by the numerological meaning of the date.  More specific information may be created based on a persons birthdate and can give insight into the best days to do business, advertise, or just chill.  I am available for private readings (phone or in person) as well as parties and events in the Dallas/Ft. Worth area by contacting me a laura@lauraewest.com or 214-334-0769.
Please follow and like us: