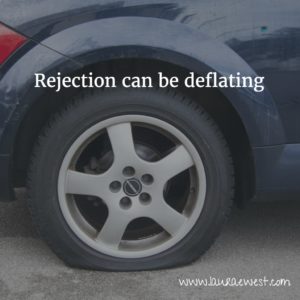 The answer was "no"  and whether you really wanted it or not, that response can feel cold and we may wonder why.  What we were lacking or not worthy of?  Why did they choose them and not us?  I experience it myself in my fortune-telling business and hear it from my clients when they worry about their life and future.
What feels like rejection may actually be salvation.  The ego just doesn't know it yet. 5 of Diamonds,  our Tarology card for this week,  reminds us that there is universal judgement and that in the big picture of things  all is in the right place at the right time.  The 5 of Diamonds  gives us the luck of discernment that can divert us from situations that may not be the best for us in the long run.  Maybe you didn't get what you wanted.  But maybe you weren't ready for it and you may be experiencing the wake-up call you need to get ready for what's ahead.
Our egos bruise easily and the inclination from rejection or a "no"  is to shut down and hide.  Instead of burying ourselves in self pity, it's actually a good time to reflect and get more focused in you personal plan and what you want to do.
If you feel stuck this week, these actions can help you move forward.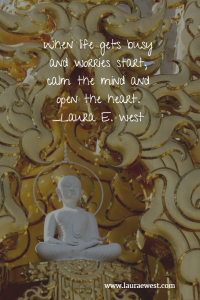 Assess your skills and assets.   Where are your resources and skills coming up short in comparison with what you want to do?  Who can help?  What do you have to share and who can you assist?  Connecting with others can broaden your network and let's them know what you are up to.  Helping others also feels good and that raises our endorphin level.
Experiment and Play.  Are you struggling with how to achieve a goal or develop an idea?   Or do you have a great idea and are stumped at how to make it happen or what to do next?  This is a great time to experiment and play with ideas.  Take the pressure off of yourself to have "the answer" and make time to be inspired by the world around you.  Creativity can be chaotic and messy before order is restored.
Relax, listen and come back to center.  Stop, get quiet and refocus.  You can mediate, go for a walk, read a book, journal… any of these activities can refocus the brain to a calmer state.  When we are calm, it unlocks the flow of consciousness and the ideas began to flow again.   The Universe is abundant and will always supply you with what you need.  And as Mick says "you can't always get what you want… you get what you need."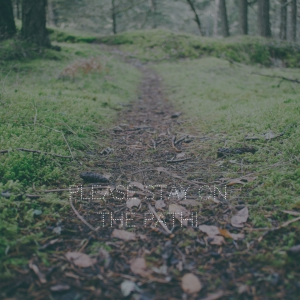 Stay focused.  Have confidence in yourself and don't get intimidated by others that your way of doing things is different.  Trust your path and don't get distracted by what other people are doing.  There will always be a new shiny object that seems better or the solution to what you need.  But do you really need it?
If you are worried about an up coming decision, what's going to happen next or what is simply the best move to make in a situation. An intuitive reading can be a wise investment to get you back on track and remove the stress.
If this sounds familiar, I would be happy to help!  I am available most Saturdays at Prana Haven in Richardson, TX.
Schedule your private reading!   Click here for appointment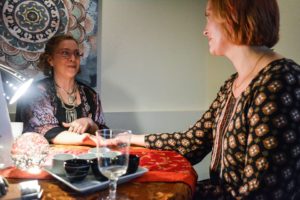 Laura E. West is a professional fortune-teller and certified Lipsologist in Dallas, Texas.  She entertains and enlightens many different ages at parties and events. She is available for private consultations and classes at  Prana Haven, Energy, Wellness and Gifts for the Soul, located in Richardson, Texas.  Drop by, sit a spell and have a cup of tea!  www.lauraewest.com
Please follow and like us: