I have to admit that the seven of spades or swords is not my favorite fortune-telling card to interpret for my clients.  In regular playing cards, the six of any suit are often referred to as "ladder" cards.  A ladder gives us upward movement and the ability to elevate ourselves to or above something.  The seven cards in a deck of playing card however, create a "dead ends, blocks or the ceiling.  The Seven of Swords in the Tarot Deck (Rider Waite illustration example) shows a person sneaking off with seven swords in his bag.
My fortune-telling prediction from the Cards of Fortune spread this week reveals that finally some information that we might have suspected but didn't have proof for is finally revealed. This reveal can be from several different areas and will unexpectedly pop up and surprise or delight you in various ways.
Enlightenment can come from a moment of clarity where we finally understand where a belief that we have carried around for years comes from.   This can be something that we just assumed was the way things were supposed to be and didn't question it.  It can also be the realization that you or someone may have cheated or cut corners and while things were fine for a while, now the result is revealed.
Are there business ideas or home improvements that need to be made?  Now is the time to start making those decisions and there will be plenty of deals to consider this week.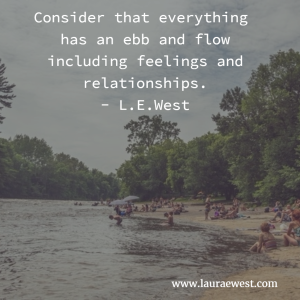 Consider that everything has an ebb and flow as do feelings and relationships.  When we follow our heart and make decision based on what will be best for our self in the long run everybody wins.
Astrologically, Mars is finally moving forward again through its own secretive house of Scorpio toward Sagittarius.   During this time we get to revisit situations that we might have remained silent on or that we have just suppressed by biting our tongues bitterly.   Don't be surprised if some of this pops up like firecrackers during July 4th festivities with family and friends.  Mars the general, a fire sign, also rules sharp objects (like swords).  But a wise general doesn't just attack on impulse.   They have strategy and look more at what could be lost than gained.  Check yourself before leading the charge or countering an attack.  What will you lose or gain in the long run and is it worth it?
It's our good fortune that we can celebrate freedom and independence!  Enjoy a safe & happy 4th!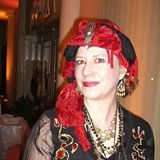 My Cards of Fortune reflections and predictions are based on Ernst Wilhelm's video classes at  https://cardsoftruth.com/.  If you are interested in learning about the birth card system, his video classes are educational as well as entertaining.   
Sign up for my newsletter!  Yes!  I want good fortune now!
Click here to book my fortune-telling services for a party or event or contact me at laura@lauraewest.com; 214-334-0769.
Please follow and like us: