Wow!  Life moves so fast and sometimes mistakes happen.  We may miss read something or get caught in an uncomfortable situation.  There is so much to juggle and sometimes a ball or two gets dropped!
You can see from last night's Oscar ceremonies how easy it is to be in La La Land and for confusion to happen and mistakes made.  However, life does go on!  And we have choice to do it with grace and dignity or totally wig out and point fingers.
The beginning of the week brings us good news or opportunities for finances (Ace Diamonds), projects or what we are skilled in.  And let's face it, you deserve it.  Realizing that your efforts pays off and are reflected in the world around you feels good.  Let that excitement fuel you to do more!
You can choose!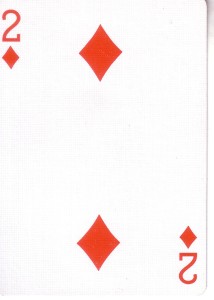 (2 Diamonds).  You can make a choice to move forward or stay stuck!  You might feel a little out of balance until you get things rolling.  While it might not be easy all of the time, you are in this for the long haul, so take your time.  Savor any accomplishments no matter how big or small.  They all add up!
Find your balance! (6 Clubs) By the end of the week,  new project will be staring at you. And while you know that it might be rough getting started, it's something worth investing your time in for the long haul.  Balance is the key to being victorious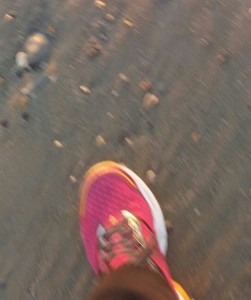 and feeling successful.  The hardest step to take may be the first one, so what would entice you to move forward and not suddenly feel the urge to finally clean out the fridge?  Your best investment in yourself is the time you put into your creative ideas.
Sometimes we need a little help or guidance with deciding what's next, getting clarity on what path to take or just seeing what might be next for you in the future.   I still have a few appointment openings this Saturday, March 4 from 1 – 6 pm at Prana Haven, in Richardson, TX. Click here for appointment
Laura E. West is a professional fortune-teller and certified Lipsologist in Dallas, Texas.  She entertains and enlightens many different ages at parties and events. She is available for private consultations and classes at  Prana Haven, Energy, Wellness and Gifts for the Soul, located in Richardson, Texas.  Drop by, sit a spell and have a cup of tea!  www.lauraewest.com
Please follow and like us: