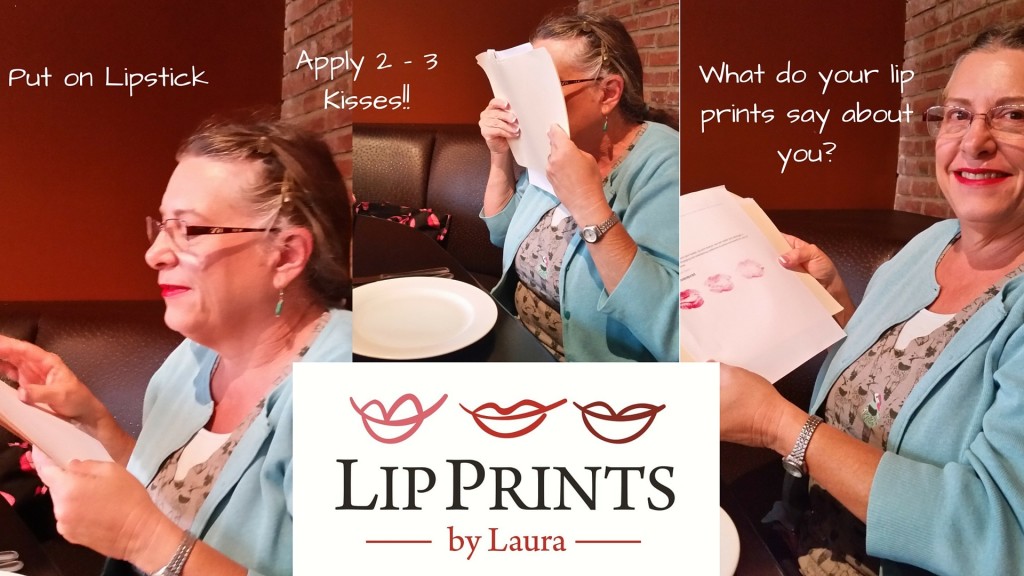 Did you know that no two lip prints are alike?  Not even your own!  Each print is totally unique and perfect!
You might be a Juggler, a Cheerleader or a Godfather!  You may have a Gourmet lip split or ghost lips!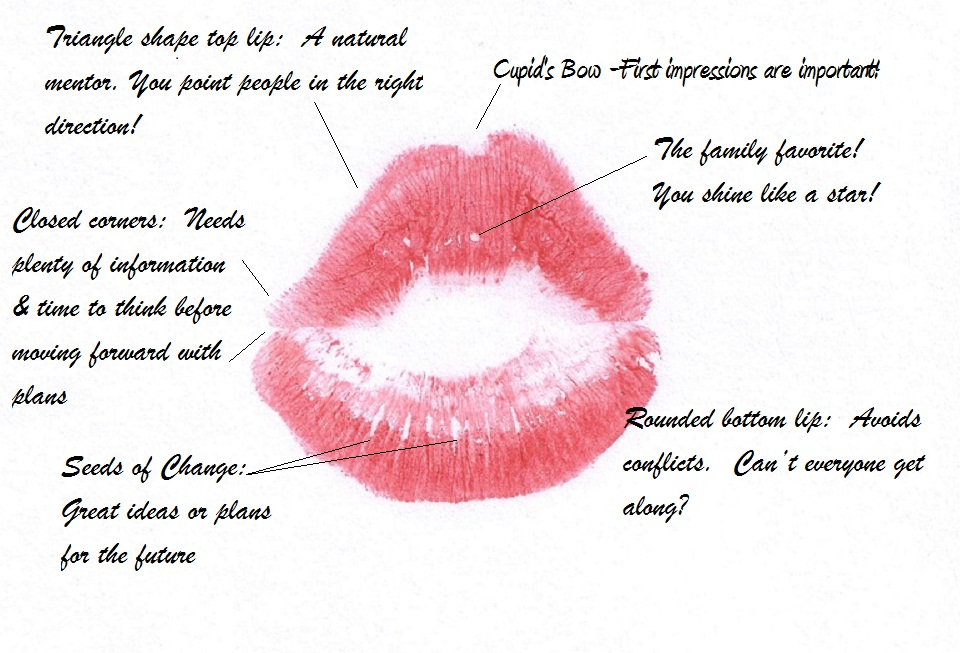 What do your lips prints say about you?
Send me yours and I'll tell you three things that your prints reveal about you!  No kidding!  I love to collect lip prints!
So send me yours and get your report as well as my newsletter with updates, numerology reports and special discounts for private readings!
Laura E. West is a professional fortune teller and certified lipsologist in Dallas, Texas. She does intuitive entertainment for parties, events, trade shows and other special occasions and her clients include The Joule and Viva Dallas Lounge. She studied with Jilly Eddy creator and author of "Lipsology" and is one of eight certified lipsologists in the world.  Laura loves to read tea leaves and on occasion teaches a class or two when not tending to her corgis.